When International Adoption Isn't a Happy Ending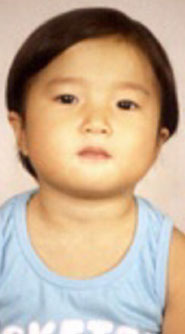 Korea has one of the world's oldest international adoption systems, and places the fourth-largest number of children with U.S. parents. The former fact is one that many Korean citizens would like to forget, and the latter is one that many are striving to change. Both stem at least partly from the very Korean fear of "losing face"; specifically, of looking like a backwards country that cannot provide for its own young. Regardless, the fact remains that since the 1950's, over 200,000 Korean children have been sent to find new lives overseas.

Many of the children went on to find happiness and stability in loving families. So one wonders why Korean celebrities like pop group Wondergirls and actor Jang Hyuk participated in the fifth annual "Letter From Angels" photo campaign to "keep adoptions in Korea". The question is, while encouraging Korean citizens to adopt the children in orphanages, were they somehow frowning upon children being adopted by non-Korean families?

The occasional news item comes along to fuel that particular mindset. Rebecca Kyrie of Indianapolis, is currently facing murder charges for shaking and killing her adopted Korean baby. The raging story of Jade Poeteray is another example of the fact that adoption can go horribly wrong.

Born in Daegu, Jade was adopted by the Dutch diplomatic couple Raymond and Meta Poeteray as a four-month-old baby. Now, seven years later, the Poeterays have left the child in the care of Hong Kong's Social Welfare Department. Worse still, they effectively blame the child for the failed adoption. According to their spokespeople, Jade did not adjust to "Dutch culture" or "Dutch food". Later, when these statements were met with a blaze of indignation, Poeteray hastily added that Jade had "bonding problems" and "the rest of the family began to suffer hugely from that."

His failure to apply for Dutch citizenship for Jade was pointed out as proof that she had never been fully embraced as a child. Poeteray could only insist that it was a "oversight", though a peculiar one for a vice-consul to make. Sadly, it is one that complicates Jade's future even more. The Hong Kong Child Protection Agency has been searching for what adoption agencies wistfully call a "forever family" for Jade. Three potential parents have come forward, but untangling the questions of Jade's citizenship has been prohibitive. She has no residence rights in Hong Kong. She is technically a Korean citizen, but cannot speak Korean.

Interestingly, Jade speaks English and Cantonese, but no Dutch. One wonders, who spent more time bonding with the child, the Poeterays, or hired caretakers? A maid, who helped care of the child when the family was based in Jakarta, answered that question for the South China Morning Post: "[The Poeterays] did not treat her the same way as the son. There was not the love there...Meta did not treat her as her real daughter."

It is entirely possible that Jade, like many adopted children, suffers from reactive attachment disorder, or a debilitating inability to form emotional bonds. But the Poeteray's refusal to take responsibility for the adoption's catastrophic failure makes them doubly suspect. (Would they have put up one of their birth children for adoption, if they developed an emotional disorder?)

Newsweek counts 81 international adoptions that failed last year, but Jade is an especially heartbreaking case. She was adopted when she was young enough to be a (relatively) clean slate, culturally speaking, so it's difficult to understand why she would be having trouble adjusting now. And now, she is being abandoned when she is old enough to remember and be haunted by the fact that she was given up twice.