Asian Cultural Icons - Hot or Not?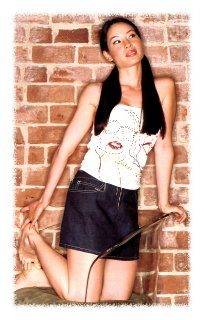 There are many elements that make up Asian American culture. Many date back several millenniums ago. Others are in the process of being created. This section describes those old and new elements of Asian American culture and how they interact. This article examines the overall impact and significance of how things normally associated with Asia or Asian culture have influenced American culture. From Chinese take-outs to the recent success of "Crouching Tiger, Hidden Dragon," many Asian elements seem to have been incorporated into "mainstream" American culture. Does this mean that the melting pot works after all?



THE 'ASIANIZATION' OF AMERICA
As recent books and newspaper and magazines articles have pointed out, elements of Asian culture seem are becoming more and more mainstream every day. As Olivia Barker's article notes, McDonalds' Happy Meals now come with Hello Kitty toys, Levi's uses karaoke to sell jeans, Budweiser modifies its "Whasssuuup?!" campaign into "Wasssaaabi!," a Mountain Dew commercial does a spoof of Crouching Tiger, Hidden Dragon, and of course, Crouching Tiger, Hidden Dragon itself wins four Oscars and becomes the highest-grossing foreign film ever in the U.S.

If you look closer, you also see that Chinese takeout restaurants in almost every city in the U.S., even in the smallest remote towns. Hip bars, cafes, and restaurants in major metropolitan areas such as New York, Los Angeles, San Francisco, and Seattle are offering the latest Asian-influenced creations -- Tazo Chai tea, wasabi mashed potatoes, boba drinks, and new "fusion" dishes that combine recipes from different Asian countries into one, served with an upscale American style.


These material elements coincide with the emergence and growing popularity of Asian and Asian American personalities who are making it big. For example, actors and actresses such as Rick Yune, Nicole Bilderback, Kelly Hu, and Lucy Liu are in high demand right now. Baseball players from Asia, like the Seattle Mariners' former American League Rookie of the Year and Most Valuable Player Ichiro Suzuki, and most recently, Yao Ming in the NBA, also are international media sensations, following in the recent footsteps of Kazuhiro Sasaki, Chan Ho Park, and Hideo Nomo. In addition, many athletes (and non-athletes) sport kanji tattoos that are quickly becoming another fashion trend.

Further, feng shui is increasingly being used in planning new buildings everywhere and even for weddings. Zen Buddhism is still considered chic and cool. Acupuncture is now covered by most health insurance plans. The high-performance compact car subculture popularized by young Asian Americans in southern California, otherwise known as the "import scene," has led to the release of the big-budget and heavily-promoted movie The Fast and the Furious.

Multimedia creations from or inspired by Asia are the latest rage among kids -- Yu-Gi-Oh, Pokemon, Digimon, Dragon Ball Z, Nintendo, Sega, Playstation, and Final Fantasy video games, to name just a few. Newsweek even published an article describing how "Asian Guys are on a Roll," suggesting that we are the newest "trophy boyfriends." In short, things that are Asian seem to be quite "hot" right now. What's going on here?



THE DANGERS OF POPULARITY
On the one hand, many Asian Americans welcome this influx and mainstream integration of Asian American cultural elements as long-overdue and inevitable. They point out that it was only a matter of time before the rest of American society noticed that Asian Americans are the fastest-growing racial/ethnic minority group and that in many of the major metropolitan areas in the U.S., Asian Americans are 10% or more of the population.

They note that Asian Americans have left their mark on the rest of American culture for a while. It's only now that the different elements are being noticed, publicized, and associated with each other. At the least they argue, this promotes more interaction and familiarity with Asian American culture and a greater understanding of Asian American history.


On the other hand, many other Asian Americans are more skeptical and even cynical of this "Asianization" of American culture. They point out that even with the growing popularity of Asian cultural elements, in many ways Asian Americans are still the targets of prejudice and discrimination. They also note that the popularity of some of these cultural elements can even reinforce stereotypes. For example, with the success of Crouching Tiger, Hidden Dragon and other martial arts movies starring Jackie Chan and Jet Li for example, many non-Asians may assume that all Asians know martial arts.

Further, Asian American critics also argue that while there are still plenty of shortcomings when it comes to the representation of Asian things or people. For example, a coalition of civil rights groups recently pointed out that the four major television networks overwhelming feature White actors and actresses on their shows and rarely cast racial/ethnic minorities in prominent roles. There are still calls to boycott networks that continuously fail to hire more minority actors and actresses.

Also, many roles that feature Asian Americans conform to old offensive stereotypes that force actors and actresses to play prostitutes, gang members, or for them to fake an "Asian" accent or learn martial arts. In other words, they're supposed to conform to America's superficial stereotypes of how Asians are "supposed" to look, sound, and act. This "exoticization" and "orientalism" does nothing to promote a balanced and fair picture of what Asian American culture is really about.

As with everything else in life, there needs to be a balance between promoting Asian culture just for the sake of increased exposure and popularity and on the other, making sure that it's completely authentic and acceptable to us. These things don't have to be mutually exclusive. In fact, many times they exist quite nicely together -- you just have to look a little deeper.




---

Le, C.N. 2007. "Asian Cultural Icons -- Hot or Not?" Asian-Nation: The Landscape of Asian America. (September 4, 2007).